Municipality WiFi Networks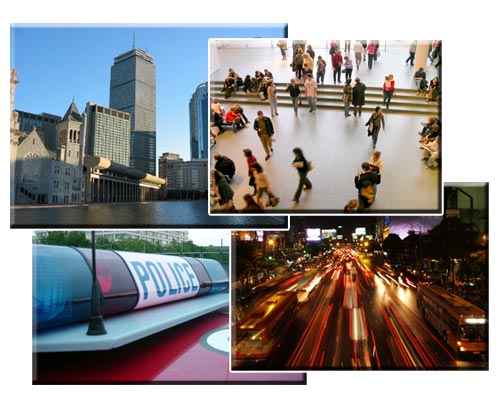 Metropolitan Coverage
Achieving three-dimensional coverage in a multi-storey downtown environment is critical for meeting end user expectations as well as increasing the size of the total available market of end users.
Solutions that only provide street level and first level coverage in dense multi-storey downtown environments fall short of the mark by limiting the size of the market and the utility of the network for end users. Three-dimensional coverage whereby quality usable signal is present in the upper levels of multi-storey buildings helps better leverage the network asset and accelerate the time to achieve a return on investment.
The infrastructure-mesh network architecture results in a low latency network with quality usable signal, as well as robust bandwidth, being available at the network edge. This is important for the support of latency sensitive applications such as video surveillance/CCTV and voice.
Other important features such as the ability to use multiple SSIDs on the network and apply different security and quality of service rules to different user groups are important and enable a variety of business models to be used for commercialization of the network.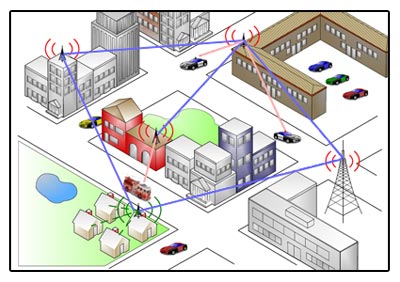 Metro Wi-Fi networks are being deployed by:
Wireless ISPs to deliver high-speed fixed and mobile voice and data services
Fixed line ISPs who want to expand their product offering by offering complementary mobile products, enabling them to attract new customers while increasing the "loyalty" of existing customers
Municipalities who want to both provide emergency services (e.g. police, fire, ambulance) and differentiated high-speed IP services to residents and businesses (including CCTV)
Metro Versatility
Muni Wifi is key to maximizing network economics, as the software, management and hardware combine to enable the operation of multiple independent networks on a single metro-scale Wi-Fi mesh infrastructure - without compromising performance, reliability or security. Individual user communities such as public safety, other municipal field workers and public access users can operate independently on the system, segregating information access, administration, and user access levels. It is possible to provide public access on the same network. The result is one capital investment that can be leveraged over time across a variety of municipal applications, making it the most economical solution available today.
High-speed Connections - Literally
Mesh network technology is not limited to stationary destinations. Successful installations have been setup along highways and railroads. These networks deliver high-speed voice and data services to customers in vehicles traveling at more than 80mph.
Highway/railway Wi-Fi networks are increasingly being demanded by:
Government bodies for the provision of high-speed video, voice and data services to first responders, including law enforcement officers, border and immigration officers, and fire and emergency services
ISPs and carriers to provide wireless voice and data services to highway/railway users and to communities close by the highway/railway
Mangers of the highways and railways to provide improved real time management information to enhance the operations of the transportation infrastructure
Services that are being deployed on highway/railway Wi-Fi networks include:
Road and rail management systems
Real time video for traffic management and for security services
High-speed mobile voice, data and video services for both users and operators of the transportation system